Artisan Changes
Edit
Character Creation
Edit
Artisans start with crafting resources.
Crafter Quests
Edit
Czerka Corp Merchant
Edit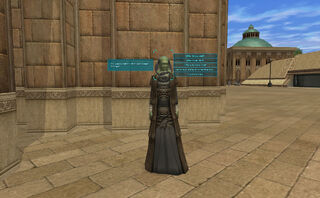 Need help starting off as a crafter? If you have any artisan, medic or entertainer items, Cassa Medro will gladly take them off your hands.
Coronet: -505 -4636
Theed: -4955 4032
Mos Eisley: -1259 -3611
More Info: [Friday Feature]
Cassa Buys:
Artisan
CDEF Rifle
67 Credits
Casual Jacket
135 Credits
Large Glass
225 Credits
Wind Generator
545 Credits
Medic
Stimpack B
153 Credits
Entertainer
Slitherhorn
115 Credits
---
Express Couriers
Edit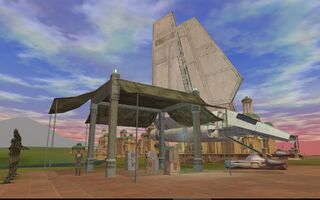 Are you an advanced crafter just looking for some extra cash? Visit an Express Courier in Mos Eisley, Coronet, or Theed.
Every 100 minutes, Express Couriers are looking for a specific item that will be broadcasted server wide. Get crafting and bring the specified amount to an Express Courier to receive a credit reward!
Coronet, Corellia: -573 -4657
Theed, Naboo: -5505 4003
Mos Eisley, Tatooine: 3601 -4677
More Info: [Friday Feature]
What they buy:
Artisan
40 Config Dice
350 cr/item
3 Swoopbike
12,000 cr/item
4 X34 Landspeeder
8,000 cr/item
Architect
13 Micro Flora Farm
2,000 cr/item
3 Tatooine Style 1 Houses
11,000 cr/item
14 Starship Crafting Station
2,700 cr/item
36 Elect. Control Unit
500 cr/item
Armorsmith
18 Bone A. Helmet
1,700 cr/item
18 Bone A. Chest
1,700 cr/item
18 Bone A. Leggins
1,700 cr/item
14 Mabari Helmet
2,700 cr/item
14 Chitin Boots
2,700 cr/item
Doctor
28 Blinded State Medpack A
1,150 cr/item
32 Action Woundpack B
700 cr/item
Droid Engineer
8 Deed of Power Droid
5,000 cr/item
15 Deed of Mouse Droid
2,300 cr/item
Chef
35 CAF
550 cr/item
35 Jawa Beer
550 cr/item
38 K18 Ration
500 cr/item
25 Ruby Bliel
650 cr/item
22 Durindfire
1,550 cr/item
22 Air Cake
1,550 cr/item
Tailor
35 Plain Robe
450 cr/item
35 Shorts
450 cr/item
26 Leather Gloves
500 cr/item
25 Wooly Jacket
1,200 cr/item
23 Uniform Boots
1,200 cr/item
Weaponsmith
40 CDEF Rifles
350 cr/item
21 DLT20 Rifle
1,700 cr/item
16 FWG5 Pistol
1,600 cr/item
---
More Coming Soon